We are currently closed for submissions.
We accept previously unpublished short stories, poetry and non-fiction (including literary essays and reviews). Submissions in any style or of any genre are encouraged. Simultaneous submissions are accepted, but please notify us immediately if your work is accepted elsewhere. Unfortunately we cannot offer payment for successful contributions to the website, although semi-professional rates will be paid for print-issue contributions.
You can send work in using the 'submit' button at the bottom of the page. Due to the high volumes of submissions we receive, it may take a few months for us to give our final decision.
Poetry
There is no specific word-limit for poetry submissions. We accept up to five poetry submissions at a time.
Short Stories/Essays
We accept short stories and literary essays under 4,000 words. You can make up to two submissions at a time.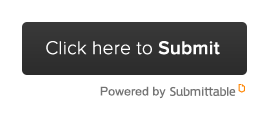 By submitting work, you are asserting your right to be identified as the author, in accordance with the Copyright, Designs and Patents act of 1988. You grant the London Journal of Fiction the non-exclusive right to publish the work, online or in print. You retain all copyright and publishing rights, but if your work is subsequently reprinted elsewhere we ask that you acknowledge the London Journal of Fiction as the site of first publication.